A Detailed Guide Into Long-tail Keywords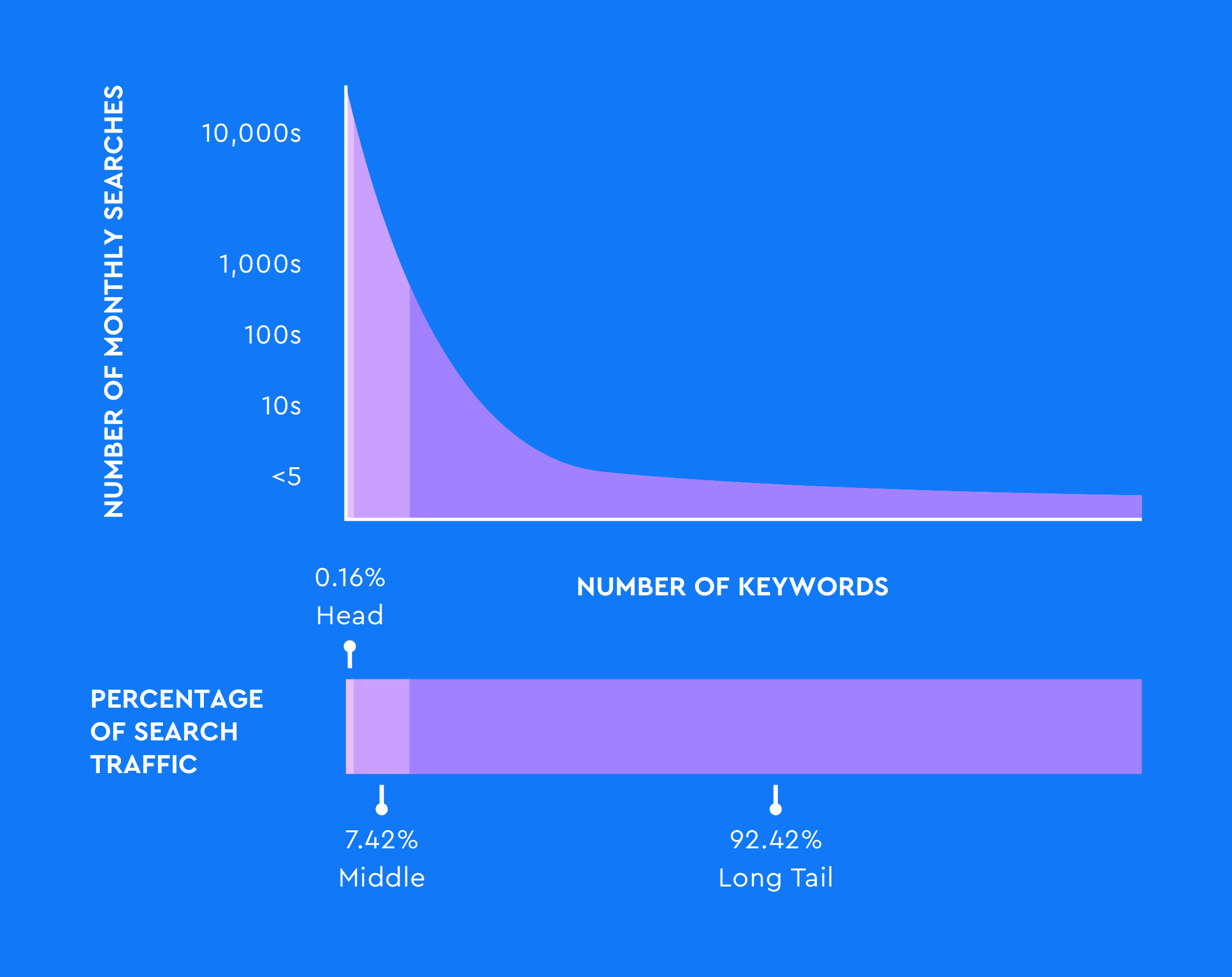 Long-tail keywords are an invaluable asset in SEO. They are mostly used in marketing strategies as they increase the accuracy and effectiveness when a businessman is looking to grow their web traffic. Any businessman not leveraging long-tail keywords is losing out and should implement them now on their pages.
Long-tail Keywords
These are phrases that are more specific to what an entrepreneur is marketing. With proper use, they are an invaluable asset to SEO-friendly content marketing.
For successful implementation of long-tail keywords, website owners should know the needs of their target audience. For example, a start-up car dealership will rarely rank higher than its competitors when consumers conduct an organic search for 'cars.' This is due to the numerous competitor brands in the market with more experience and top-notch marketing strategies. However, if the dealership specializes in used cars, keywords like 'vintage' or 'used cars' are bound to welcome more traffic to your page, especially for small and medium enterprises.
Why shift your focus?
Contrary to popular belief, shorter search queries are not as effective as their longer counterparts. Using four to five words instead of two words in search queries produces more targeted results. They also have a greater search volume on search engines such as Google.
How to find long-tail keywords
Google is one of the best platforms when seeking to comprehend long-tail keywords that relate to your business.. Before implementation, a website owner should take a broad topic that relates to their industry and type it on Google. Once the first word is keyed in, Google automatically predicts your intent. These suggestions are essential in understanding less popular but particular keywords that relate to your business.
Additionally, you can use a more accurate method. This involves using a keyword research tool to find a myriad of long-tail keywords that apply to your niche.
Using long-tail keywords
Now that you have a basic understanding of long-tail keywords, knowing how to use them effectively is imperative.
One of the most crucial things for effective online and offline marketing strategies is to know your buyers. What are the personal demographics, values, roles, preferences, objections, and online activities? Having buyer personas categorized according to the above information, allows an entrepreneur to better comprehend buying trends. This alone eliminates instances where you use the wrong keywords in regards to your target audience.
Research is an essential in your quest for an appropriate long-tail keyword. As stated earlier, you can use tools to find befitting keywords. Avoid going for highly competitive keywords as they may be ineffective in increasing your page's traffic to the level you want.
It is no secret that long-tail keywords attract minimal search volumes as their shorter counterparts. However, they are very powerful at growing conversion rates.
Google is great tool when it comes to catching excessive use of keywords, whether short or long. As such, make sure they are used naturally throughout the page. Spamming the content only leads to penalization and lower rankings.